(RE)NEW: How to Remodel A Bathroom with Reclaimed Wood
December 22, 2015 bathroom remodel / handcrafted wood cabinets / interior design / reclaimed wood / rustic design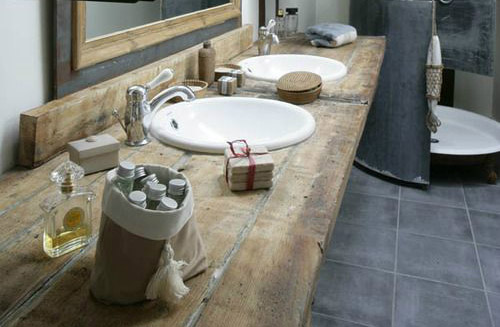 From a rustic country farmhouse to a modern loft, reclaimed wood can be incorporated into the interior design for a unique touch of character. There are many areas of the home where reclaimed wood easily belongs. One room that shouldn't be left out is the bathroom! Because you want your design to be cohesive throughout a home, we'll give you some ideas on how to remodel a bathroom with reclaimed wood too.
Let's start with a subtle design approach and move to a more comprehensive reclaimed look:
Chunky reclaimed wood shelves
Open shelving in a bathroom is not only a great way to store extra supplies but it provides visual aesthetic, especially in a small space. Using reclaimed timber for these shelves creates a subtle accent that doesn't shout "rustic" if paired with modern elements. It does, however, give your bathroom a little bit of character in what is normally a very plain room.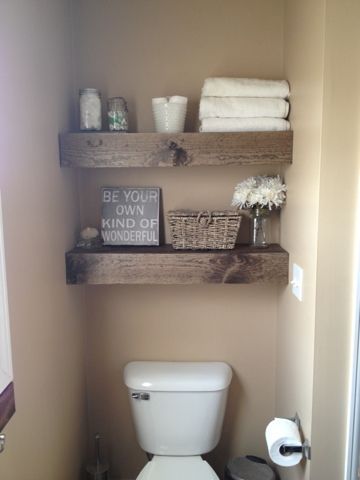 Sliding barn door
Maybe your clients aren't interested in doing a bathroom remodel but they want the reclaimed-look incorporated all throughout the house. A simple way to achieve this cohesiveness is to install a salvaged barn door. This is a great feature between a master bath and bedroom. Barn door styles range greatly, so finding one (or requesting a custom-built one) to fit the style of the home is definitely doable. This way, you still achieve the personality of reclaimed wood in the bathroom without extravagant embellishment.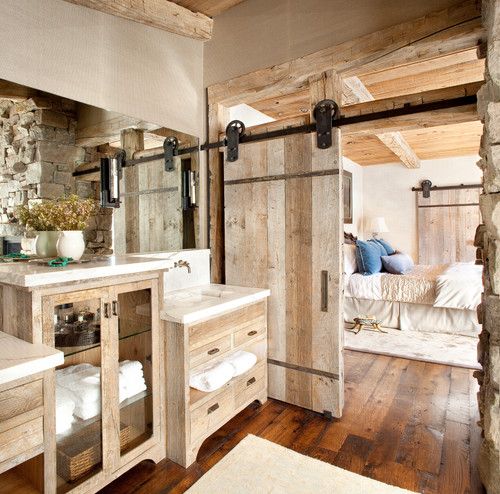 Bold wall paneling
By covering one focal wall in the bathroom with reclaimed barn wood siding, you can create a warm atmosphere in what is otherwise a cold or plain room. It is a wonderful detail in a country-chic or industrial-rustic design.
Handcrafted cabinets and drawers
On the other hand, if you're looking for a stronger rustic appearance, repurposing vintage wood for a drawer or cabinet face will do the job. The bathroom's rustic appearance will grow as more surface area is covered with this wood. For a very rustic-styled home, a bathroom like the one pictured would fit seamlessly into the home's ambiance.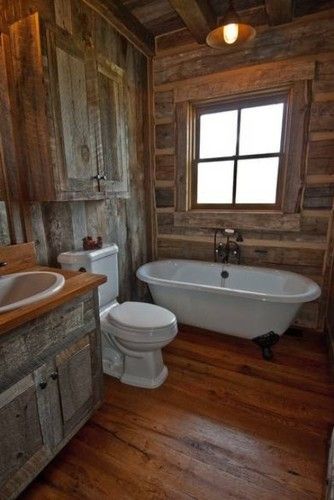 Any or all of these design elements can work together or stand alone depending on the style your clients are looking for. Reclaimed wood will always add warmth and a natural touch to a boring and basic bathroom. Embellish the plain walls in this small space and bring cohesive character to the home's overall interior design.
Be sure to contact Reclaimed Timber Products to get a free estimate when you're ready to start your next project!