(RE)WARD: How to Utilize Reclaimed Wood in Commercial Spaces
January 26, 2016 interior design / office space / reclaimed wood in commercial spaces / reclaimed wood in restaurant / salvaged wood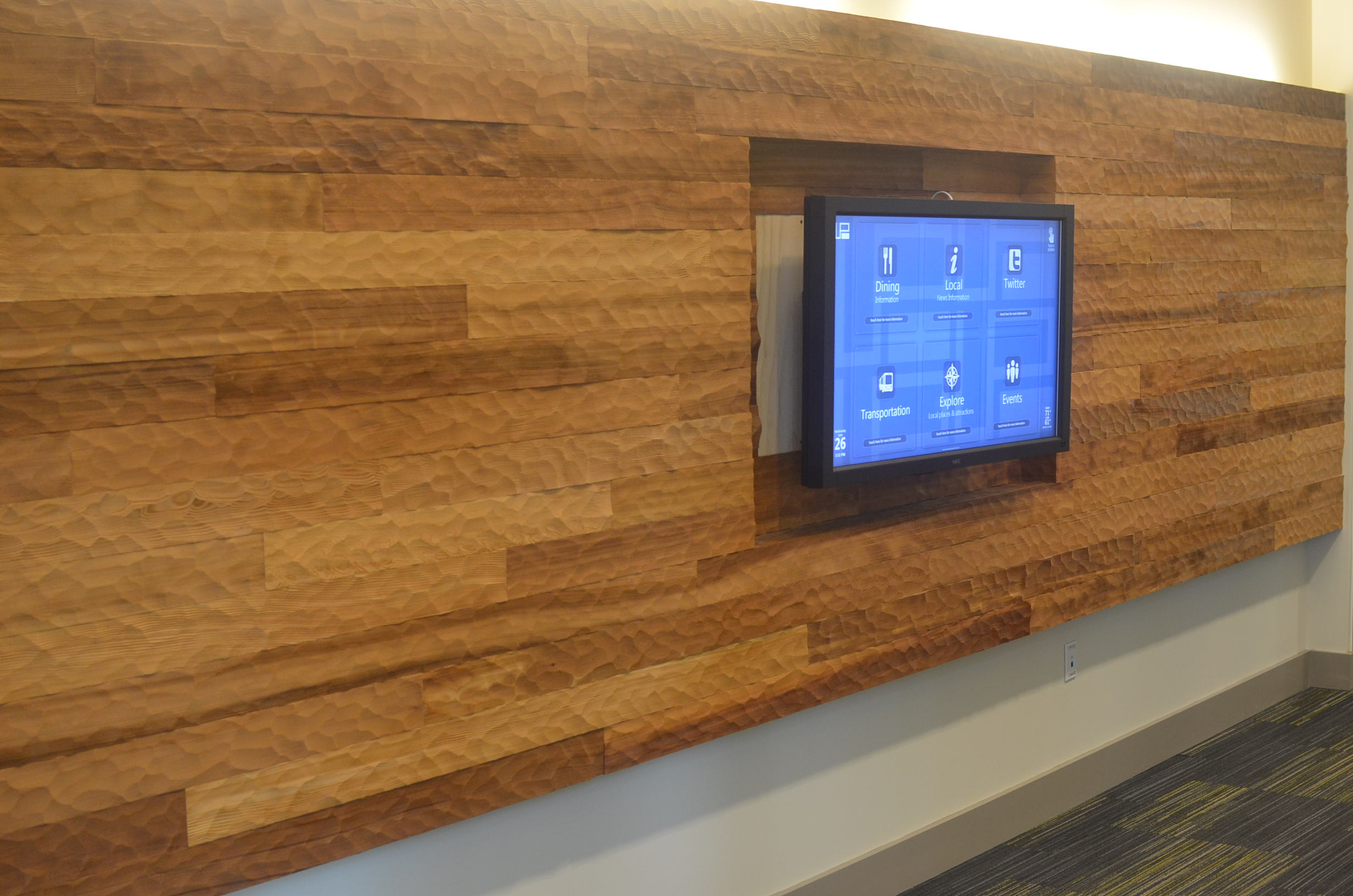 Reclaimed wood is a wonderful feature to utilize in the home, but what about an office space, restaurant or store? Well, you're in luck, because salvaged timbers prove to be a fantastic material to use for workplace interiors and architectural design too. Discover how to utilize reclaimed wood in commercial spaces with these different design styles:
Whether you need to create a sleek and professional environment, something more rugged and rustic, or something in between, reclaimed wood is a quality material to take advantage of. The versatility this wood offers lends to the range of styles that various businesses embody.
Modern Interior Design for Commercial Spaces
Incorporating reclaimed wood into an interior design doesn't have to look like you're walking into a cabin in the woods. Recovered timbers can be milled, textured and stained like any other wood, giving you the freedom to create whatever atmosphere is desired for a particular space. Use salvaged barn wood siding for flooring and wall or ceiling paneling for a controlled application of the warmth and character that wood brings to a room. This looks great in an open office space or restaurant.
Reclaimed Wood for a Natural Feel
Utilizing wood with texture provides a natural element in your design that alludes to the outdoors. If a particular business wants to show that they're authentic, organic and environmentally-conscious, reclaimed wood can provide natural textures to achieve that atmosphere. Depending on the surrounding elements in the space, reclaimed wood with minimal sanding and finishing will work beautifully. However, a natural feel can still be achieved with wood that has seen some texturing like the image below with the sandblasted wall.    
Rustic, Aged Atmosphere with Salvaged Wood
Finally, a rustic and aged look is most likely the style that comes to mind in reference to reclaimed wood. This character can be accomplished by incorporating multiple reclaimed wood elements in the same space. With more wood surface exposed, the rustic quality of the salvaged timbers will become increasingly apparent. An old barn door, reclaimed wood tables, barn wood paneling and exposed ceiling beams are all wonderful elements to incorporate for a rustic atmosphere.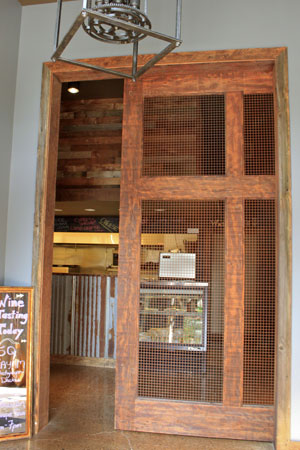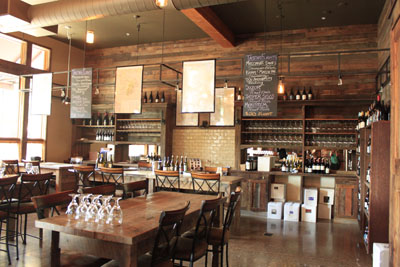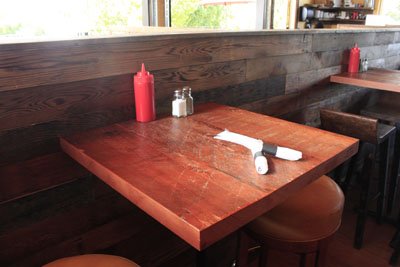 Reclaimed wood doesn't have to be restricted to home design. Commercial spaces like restaurants and offices can benefit from the warm and versatile qualities that reclaimed timber has to offer. If you need some wood for your next project, be sure to give us a call and we'll provide a free estimate!