(RE)COVERED: Discover the History of Reclaimed Barn Wood
January 12, 2016 barn deconstruction / reclaimed barn wood / reclaimed timbers / reclaimed wood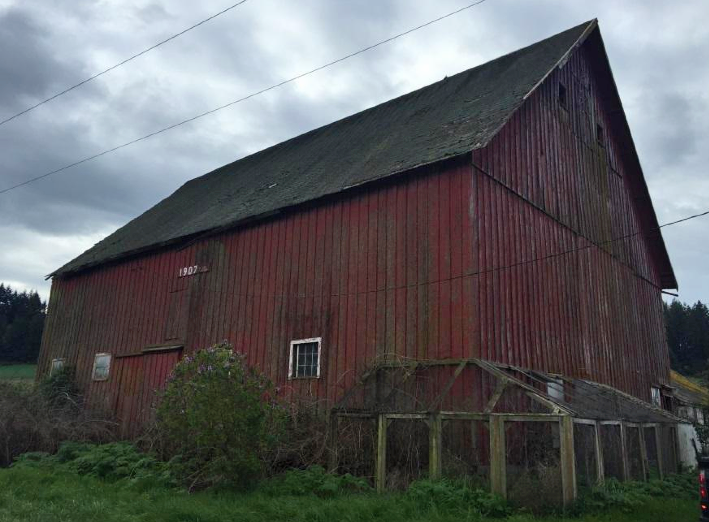 At RTP, we believe "Every timber has a story to tell."  We do our best to keep the history of reclaimed barn wood so we can pass that story on to you, our customers. Recently, we worked with Leitner Construction from the Portland, Oregon area on a renovation project by supplying them with wood reclaimed from a local barn outside of Amity, Oregon.
This barn was built on a family farm in the early 1900s. Made from a Douglas Fir timber frame, this structure incorporated beautiful hand-hewn logs and rough sawn material. For over one hundred years it stored animals, grain and equipment. Recently, the owners of the barn contacted us for the demolition and salvaging of this beautiful building. The structure was still standing strong and in fairly good condition, but the current owners wanted to remove and replace it with a larger, more functional building for modern day farming needs.
After about two months of demolition, the Reclaimed Timber Products team salvaged approximately 15,000 BF of useable material. This wood supplied Leitner Construction with the product they needed for their renovation project and even left some timber in our yard for others' projects.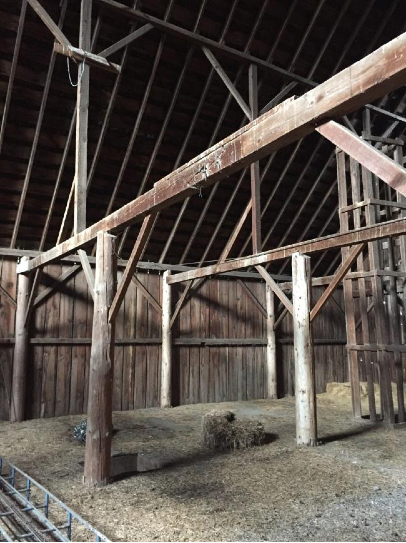 It's such a pleasure seeing how the talented contractors, designers and architects who choose to work with us transform the reclaimed barn wood we salvage.. We are proud to be a part of the recycling process and are devoted to recovering the beauty and elegance of centuries-old wood. We preserve the history of these old structures and provide renewable and sustainable products for our customers.
Reclaimed wood is the perfect choice for those who love the idea of re-use, who are environmentally responsible, or those who love history and nature. We connect with people who recognize the value and beauty of reclaimed materials. The beauty of using reclaimed wood is that you get all the warmth, character and stability of old growth lumber by simply extending the life of historical wood rescued from already existing facilities. This precious wood is being diverted from landfills reducing the ecological footprint on our resources.
If you're interested in reclaimed barn wood for your next project, be sure to contact Reclaimed Timber Products to get a free estimate!