(RE)LATIONSHIP: What Makes RTP A Valuable Partner?
December 8, 2015 architect / contractor / home remodel / interior designer / reclaimed timber company / reclaimed wood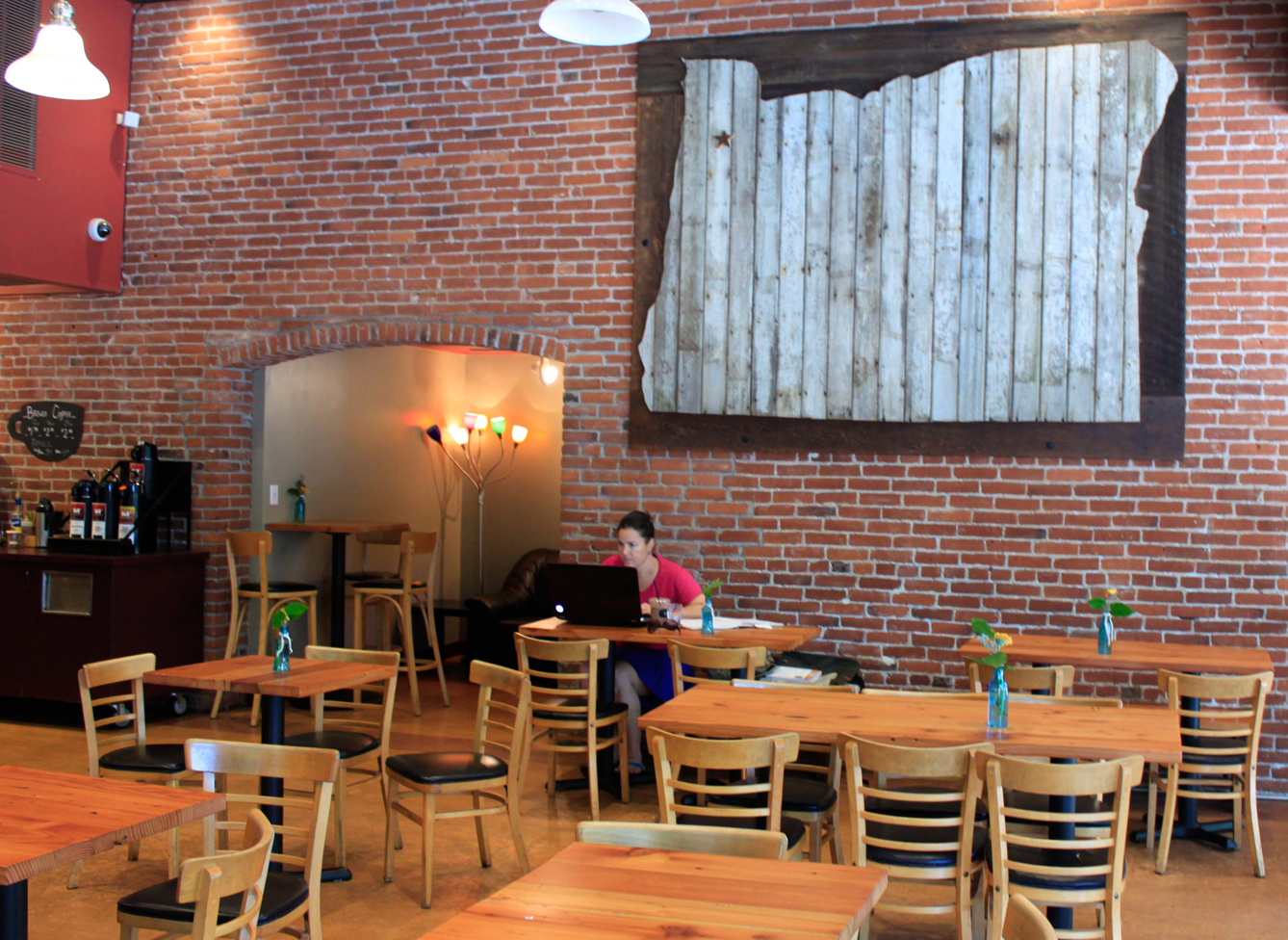 As a reclaimed timber company, our job is to provide our partners with the product they need in order to complete the project they were hired to do. Interior designers, contractors and architects come to us asking for different material for specific needs. We do our best to provide exactly what they want and love seeing the creativity our partners have with the wood we reclaim. As an architect, contractor or designer, you may be asking, what makes RTP a valuable partner? Don't take our word for it, see what a few of our partners have to say!
Johnson Woodworks
Byron Johnson, owner of Johnson Woodworks, partnered with us for a project he was doing at a local coffee shop. Using reclaimed Douglas Fir barn wood from our yard, he fashioned the tables and countertops for Union Block Coffee on Third Street in McMinnville, Oregon. He also created the beautiful map of Oregon decorating one of the walls in the cafe with reclaimed barn wood.
"RTP is a great company to work with. They provide great materials in a timely manner. RTP is my go-to place for reclaimed lumber for all my building projects."  
-Byron Johnson, Johnson Woodworks
Nathan Cooprider Architect LLC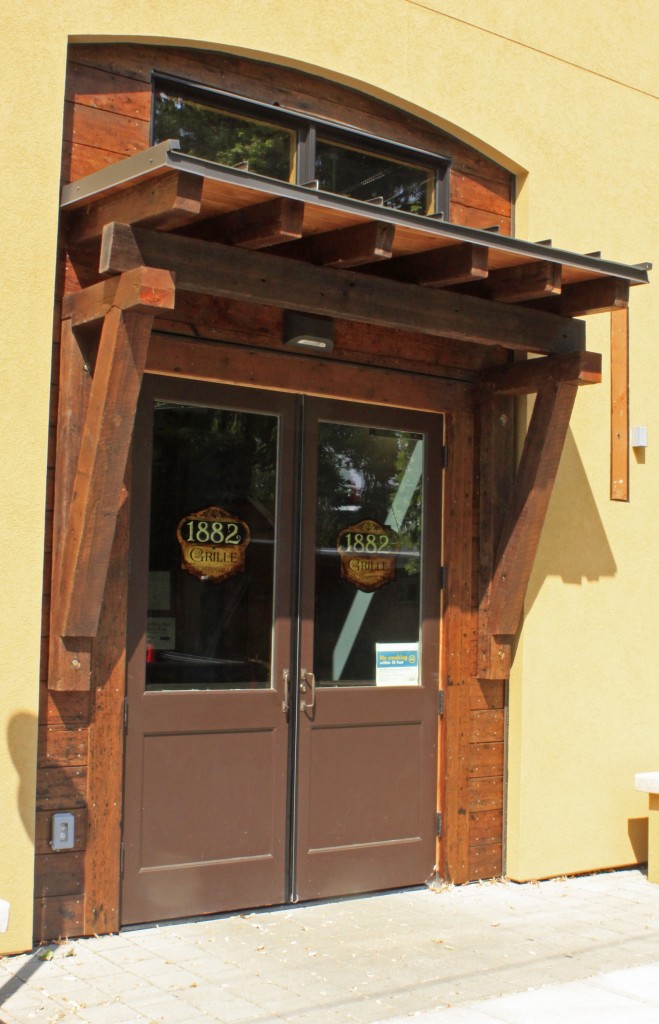 We worked with Nathan recently as he designed the new KAOS building located on McMinnville's Historic Main Street. His client's desire was for the new building to fit into the Historic District and feel like it had been there for 100 years. Nathan was able to achieve this effect with extensive use of reclaimed wood on both the interior and exterior of the building.
On the exterior, dark stained wood siding is used in combination with a golden, traditional stucco.  Reclaimed heavy timber canopies cover the building entries, and a heavy timber trellis surrounds the outdoor dining patio. On the interior, extensive use of reclaimed wood trims, cabinets, and paneling give the space an intimate and welcoming feel. Furnishings, decor and signage are also constructed from reclaimed material.
"Much of the reclaimed material used was salvaged by the building owner when he deconstructed the original building on the property" Nathan tells us. But any wood that they needed and didn't have on hand Nathan asked us to provide.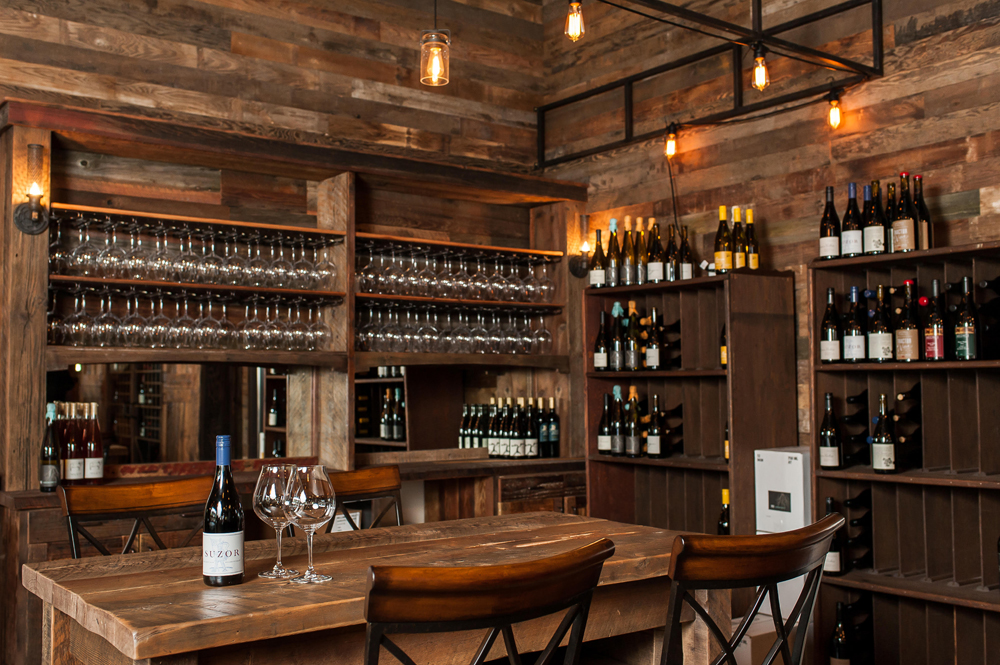 "Craftmark was a pleasure to work with, and went above and beyond on the KAOS project. They picked up our material and stored it at their yard. They sorted, de-nailed, cleaned, prepped, milled and stained the material to our exact requirements. Then they delivered the material either to the job-site, or to our cabinet maker's shop.
When we needed matching material, or heavy timbers, Denny was always able to find the right product, often on very short notice. There were countless times that Denny would meet us at his yard to review a mock-up or meet with one of our craftspeople. RTP's care and customer service were truly exceptional. The collaboration that we had with RTP resulted in the building having the warm, weathered, historic feel we were looking for."
-Nathan Cooprider, Architect
Morris Design, Inc.
Morris Design, Inc. and Stubberfield Custom Homes designed and built a modern farmhouse for their clients in Yamhill, Oregon. Kim Morris, from Morris Design came to us for reclaimed wood to create the classic farmhouse atmosphere. Located in the countryside with a great view of the Willamette Valley, their clients wanted their new home to feel and look like a farmhouse that had been on the property for some time, yet has all the modern features. They achieved this look by mixing crisp white linen, beautiful custom cabinetry, modern quartz counters with reclaimed wood.  
"We felt by using some reclaimed pieces with the more modern amenities in the kitchen/great room area we could get that old Farmhouse feel. We used a reclaimed timber for the fireplace mantel and in the adjacent kitchen we used reclaimed wood for the floating shelves and secured them with black metal supports. It turned out beautifully. Denny and RTP were so great to work with. Denny walked the yard with us making sure we found just the right timber for the mantel. He also provided guidance and ideas on the best way to achieve the shelving size requirements in the kitchen. I couldn't be happier with the product, service and outcome."
-Kim Morris, Morris Design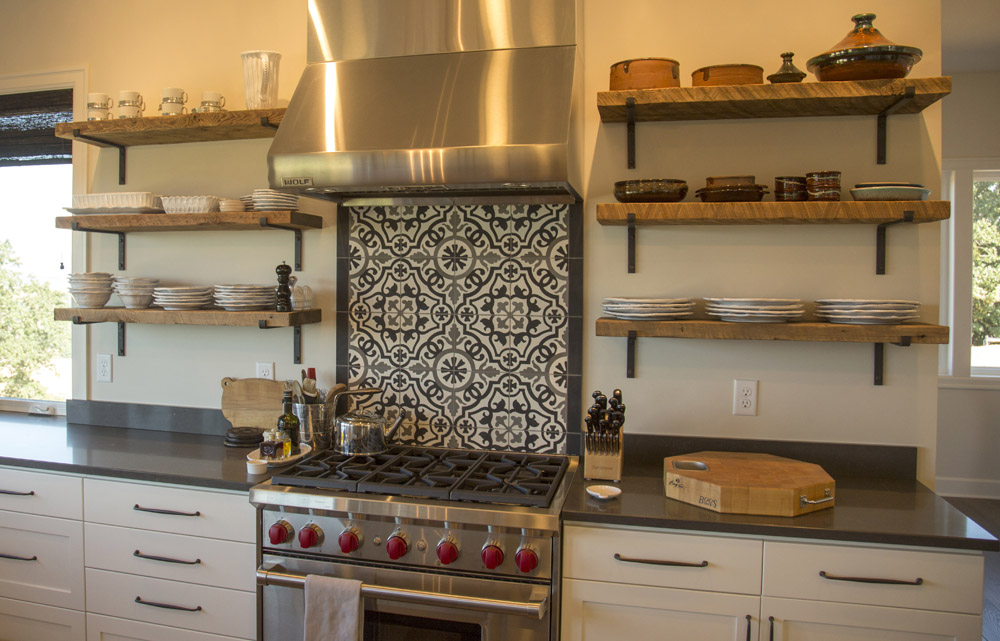 We value our partners and all the work they do! Thank you Byron, Nathan and Kim! If you're looking for some reclaimed timber for your project, be sure to give us a call and we'll provide a free estimate!